ARTICLES
How custom photography backdrops can improve your brand
by Tiam Whitfield on Mar 17, 2022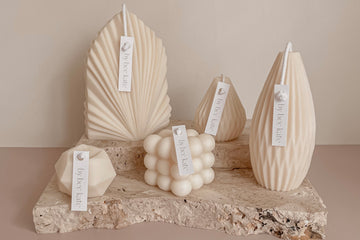 Having a custom vinyl backdrop is a valuable marketing tool. Custom vinyl backdrops are used regularly at large, high-end events and photoshoots, but now they are available for your home studio or in-house company photoshoot.
The custom backdrops can help create amazing photographs, but you get a lot more out of them than just pretty pictures.
You can add your event's name, sponsor or brand logos on it, fill the background with your company brand colour or use images of your products.
Custom vinyl backdrops are a great way to showcase your company and promote its brand. This is a significant benefit of custom vinyl backdrops to make your brand stand out.
Most attendees at events have never heard of your business, and without a doubt, your photography backdrop should be all about you and your brand. The backdrop reflects your business when showcasing your brand to potential clients and competition. If your backdrop has a high-resolution and engaging design that can be seen from a distance, they will notice and recognise your brand right away. This will make it simple to pique their attention enough for them to visit your booth.
For the studio, a custom backdrop will let you get the perfect colour, size and design for your photoshoot. Create strong brand visuals that your client will love and get a custom backdrop designed specifically for your next shoot. Contact us here to talk about customising your perfect backdrop.
Why use custom backdrops?
Custom backdrops enhance the brand image
You can incorporate the details you want your customers to see when designing custom backdrops. You can include your company name, products, and logo. Then you may shoot and share high-quality images. When people look at the images, they will notice your company's unique images and immediately become interested, helping you attract more clients over time.
Having beautiful backdrops can help you promote your business to potential clients. A backdrop is strategically placed to enhance your brand, promote a product, or create an outstanding atmosphere. Backdrops are an inexpensive method to make a big impression on your audience and give them an interactive experience.
However, deciding on the perfect backdrop for your event can be difficult. But don't worry, Vinyl Backdrops is here! We'll help you acquire high-quality and professional backdrops for studios, in-house shoots, and even at work. We create backdrops that you can rely on for excellent backgrounds on every set through our custom vinyl backdrops with high-resolution and ageless style and textures.

Create better, stronger images
Photography backdrops Australia brings an impression of elegance and professionalism to photoshoots and events. Having custom backdrops allows your photographs to pop, whether you're doing a photo session for the school yearbook, product photography at a studio, flat lay or food photography or even event photos on the red carpet. Photo backdrops remove potentially distracting background items, provide a feeling of place, and even allow you to promote your brand colours and logo subtly.
Are you looking for aesthetically pleasing backdrops? Check our Gradient Photography backdrops that create high-resolution, beautiful, and creative backdrops when shooting.
 It helps you get the perfect shot
Whether you're shooting portrait photos or capturing landscape photos, you'll need to ensure your photo backdrop is properly installed to give a uniform look across all of your photos. You can achieve this by utilising the right backdrop size for your photo requirements. Measure up, then specify the exact dimension you need to take that perfect shot.
Did you know that we have a tile collection of vinyl photography backdrops? We have a large selection of tile backdrops with high-resolution photos that appear to be real tiles.
Custom colours, sizes, graphics, and images
We offer professional custom backdrops in Australia that create the ideal setting for your photoshoots with photo backdrops and backdrop equipment. To accommodate various client needs, consider stocking up on a selection of solid colours and printed photo backdrops. Whether there's a collection of seamless background paper, you can choose from numerous designs and accessories suitable for headshots, family portraits, and product photography.
Our custom vinyl backdrop is the #1 custom solution for your problem. We offer top-quality photography backdrop printing that is an affordable, versatile, eye-catching way to promote your company, organisation, school, or team. 
Please don't hesitate to contact us if you need more sophisticated advice in setting up a professional photo/video production studio. We can create an on-brand set for your company by choosing colours, lighting, furniture, decor, equipment, and anything else you could require. Remember that the best photography backdrops in Australia are just one call/email away. Get in touch with us! Please email us at support@vinylbackdrops.com.au. 
Matching the backdrop with your brand
Vinyl Backdrops uses professional custom vinyl backdrop printing to create high-quality and premium waterproof custom vinyl backdrops that may effectively raise and strengthen your company's branding.
Custom backdrop Australia can highlight your brand, and thus, it would be a good idea to position the image of your brand or product in the eyes and minds of the customers. Our custom photography backdrops can match and represent your business uniquely and effectively, and thus, with the help of custom vinyl backdrop printing, it would be easy for you to get the backdrop of your choice.
Customise and match your brand, products or next photoshoot with our Solid Photography Backdrops using the best backdrop printing in Australia. If you're searching for a different colour that will match your brand, please get in touch with us, and we'll make it happen for you! 
VINYL BACKDROPS, THE #1 SOLUTION FOR YOUR CUSTOM PHOTOGRAPHY BACKDROP NEEDS
If you would like to reap the full benefits of using personalised backdrops Australia and take your events to the next level, contact a company that specialises in creating high-quality business branding. Vinyl Backdrops has a team of experts, equipment, and knowledge to provide clients with high-end and top-notch photo backdrops.
Vinyl Backdrops features a multitude of backdrops with a high-quality, waterproof, non-reflective surface with a perfect feel for creating smooth and even backgrounds for portraits, commercial, and product photography, events, meetings, video interviews, social media, and so much more.
Learn more about how Vinyl Backdrops' high-quality goods and services may help you grow your business. Contact us at support@vinylbackdrops.com.au or visit this link to fill out an enquiry form. 
Check out our products and articles to learn more about how Vinyl Backdrops can help you boost your profits with the correct large-scale visuals and branding.